Thirty artists and many partners linked to the "Future Kids" project, among these emerge Red Death
"PSY KIDS" is an innovative track that mixes three different styles, with vocal and melodic parts that oscillate between R&B and Hip Hop and then explode in a Psy Trance drop. The sung part is the result of the voices of four artists who fused together create the vocal: Akon, Mack 10, Frances Leone and Lil Van accompanied by live sax notes by JP Sax appropriate to the rhythmic line and effects of this style of music. "PSY KIDS" is a different track from many songs both Psy Trance and R&B that have been released to date, this is due to the production work done in multitasting by the DJs / producers who joined the project: Jean Marie, Alleko, Aloisi, Avp, Blondex, Creatures Ferris, Davemax, Dj Frenz, Farkas, Javi Guzman, Joe Bertè, Kill The Frequency, Malvar, Manu P, Markhese, Mirko Alimenti, Mr. Scarybox, Niko Marke, Raxx, Red Death, Sweiz.
"We strongly believe that innovation in the world of music is necessary to take our work and our songs to a higher level and to diversify ourselves from all the songs released in the previous months by other artists."
Among the participants in the project Red Death
"PSY KIDS" is a truly innovative track, a mix of different genres: R&B, Hip Hop and Psy Trance, can you tell us more?
Of course! It is truly something different and what's more amazing is that various artists come together to create something new, fresh, but using mainstream influence to captivate as many listeners as possible.
"FUTURE KIDS" is a different recording project from others, what does it mean for you to be part of it?
It is very special since its many artists coming together for a good cause. We are all uniting as the edm community is about respect, supporting one another for the greater good.
How important is the social component of the project for you?
Very important! it's crucial at this time since everything is moving online.
Leave a message to our readers: "STAY TUNED! RED DEATH IS SOMETHING NEW AND READY TO CLEAN THE DANCE FLOOR UP."
Follow Red Death on
Spotify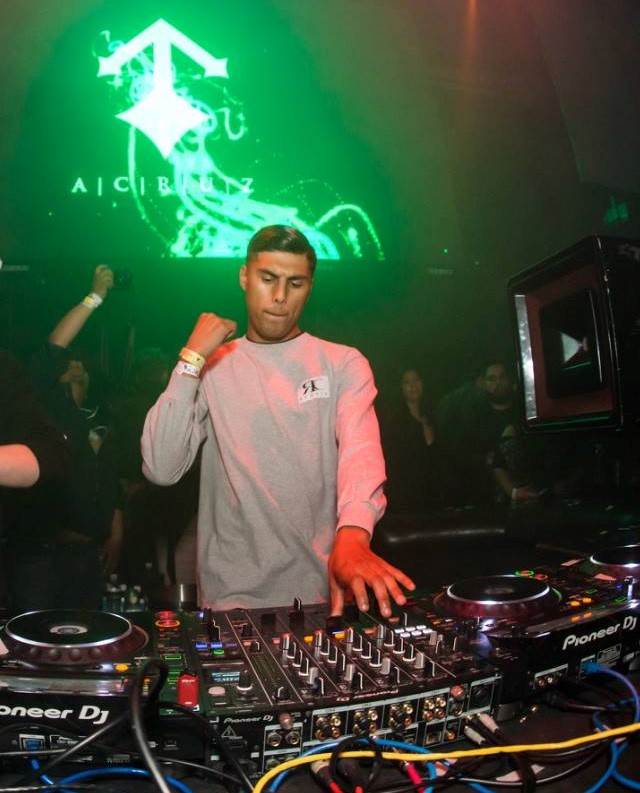 "FUTURE KIDS" is a recording project, conceived by Jean Marie Dj / Producer and Ancestrale A&M, so that with the contribution of various professionals, such as those of DJs, producers, singers, songwriters and production studios, through the creation of a new song "PSY KIDS", a fundraiser is encouraged to eliminate plastic in the seas.