Una lunga carriera tra contest, locali e remix e tanto altro, quella del dj/producer Joe Bertè che rinnova la sua collaborazione con i Future Kids
"FUTURE KIDS" è un progetto discografico, ideato da Jean Marie Dj/Produttore e Ancestrale A&M, affinché con il contributo di vari professionisti, attraverso la creazione di un nuovo brano "PSY KIDS", si favorisca una raccolta fondi per eliminare la plastica nei mari.
"PSY KIDS" è una track innovativa che mixa tre stili differenti, con parti vocali e melodiche che oscillano tra R&B, Hip Hop e Psy Trance. La parte cantata è il risultato delle voci di quattro artisti: Akon, Mack 10, Frances Leone e Lil Van accompagnati dalle note live di JP Sax. "PSY KIDS" è una track differente da tanti brani sia Psy Trance, sia R&B questo è da ricondurre al lavoro di produzione fatto in multitasting dei dj/producer che hanno aderito al progetto Future Kids.
Future Kids & Jean Marie "PSY KIDS" Feat. Akon & Mack 10, Alleko, Aloisi, Avp, Blondex, Creatures Ferris, Davemax, Dj Frenz, Farkas, Frances Leone, Javi Guzman, Joe Bertè, JP Sax, Kill The Frequency, Lil Van, Malvar, Manu P, Markhese, Mirko Alimenti, Mr. Scarybox, Niko Marke, Raxx, Red Death, Sweiz
Joe Bertè nasce a Messina (Sicilia).
Artisticamente appare sulla scena musicale nel 1994 come deejay. Negli anni diventa presto molto popolare tra le discoteche dell'interland Siciliano. La sua vita artistica è stata sempre accompagnata da emittenti radiofoniche, altra sua grande passione.  Remixer ufficiale dei: Fly Project, Willy William, Caparezza, Federico Scavo, Albertino, Chris Willis e molti altri. Vincitore Del Prestigiosissimo Premio Siciliano: "Sicily Music Awards dal 2013 al 2019, The Best Sicily Producer In The World 2014, Dj Music Award 2016-2017, Nomination Al Dance Music Awards 2017, 2° Nomination Al Dance Music Awards 2018.
Benvenuto Joe Bertè
"PSY KIDS" è una traccia davvero innovativa, un mix tra generi diversi: R&B, Hip Hop e Psy Trance, puoi dirci qualcosa in più?
Ciao a tutti, sicuramente questo è il segnale per cui oggi la musica si sta evolvendo sempre di più, e abbiamo incluso diversi generi per dare una novità nel panorama del mercato musicale, e devo dire che il risultato è stato fantastico.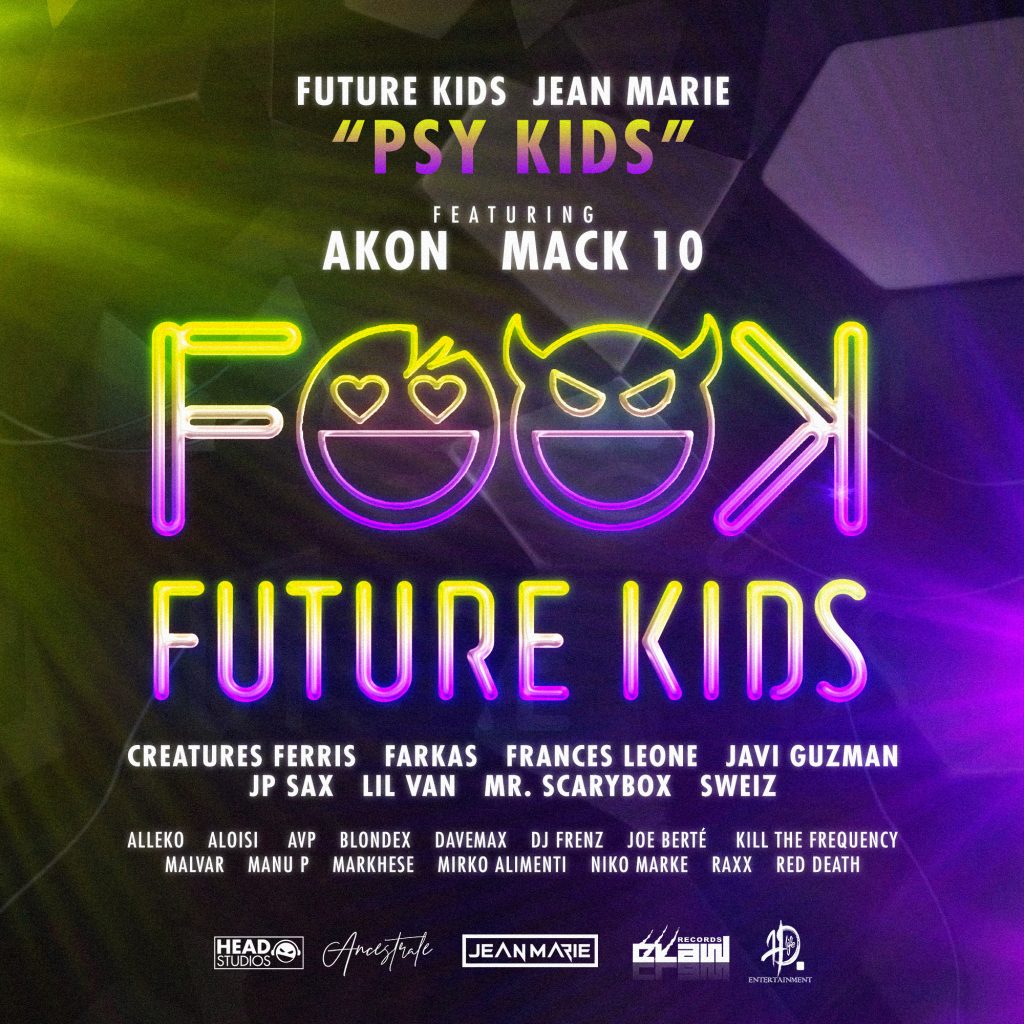 "FUTURE KIDS" è un progetto discografico diverso da altri, cosa vuol dire per te farne parte?
Farne parte è un grande onore… soprattutto collaborare con tanti amici e colleghi che amano la musica come me e' una cosa che mi fa' davvero molto piacere!
Quanto è importante per te la componente sociale del progetto?
Molto importante in quanto ho sempre creduto in un lavoro di squadra…. Ma soprattutto per una buona causa.
Lascia un messaggio ai nostri lettori: "Continuate a seguirmi su tutti i miei social ufficiali per tante tante news!"

Follow Joe Bertè on:
Spotify
Instagram