Thirty artists and many partners linked to the "Future Kids" project, among these emerge Swiez
"PSY KIDS" is an innovative track that mixes three different styles, with vocal and melodic parts that oscillate between R&B and Hip Hop and then explode in a Psy Trance drop. The sung part is the result of the voices of four artists who fused together create the vocal: Akon, Mack 10, Frances Leone and Lil Van accompanied by live sax notes by JP Sax appropriate to the rhythmic line and effects of this style of music. "PSY KIDS" is a different track from many songs both Psy Trance and R&B that have been released to date, this is due to the production work done in multitasting by the DJs / producers who joined the project: Jean Marie, Alleko, Aloisi, Avp, Blondex, Creatures Ferris, Davemax, Dj Frenz, Farkas, Javi Guzman, Joe Bertè, Kill The Frequency, Malvar, Manu P, Markhese, Mirko Alimenti, Mr. Scarybox, Niko Marke, Raxx, Red Death, Sweiz.
"We strongly believe that innovation in the world of music is necessary to take our work and our songs to a higher level and to diversify ourselves from all the songs released in the previous months by other artists."
Among the participants in the project Sweiz
DJ SWeiZ is a 22-year-old DJ/Producer from China, now based in UK. Being love with music for his whole life, he joined EDM scene in 2017. Been played in SouthWest Four, regular headlining in Ministry of Sound, and did his own China Tour in 2020. Now he has become one of the most popular Asian DJ in UK.
Welcome Sweiz
"PSY KIDS" is a truly innovative track, a mix of different genres: R&B, Hip Hop and Psy Trance, can you tell us more?
I want people who is a fan of the Future Kids project, not only to focusing on the artists and music genres itself, but also the back story behind it, it is inspiring and touching.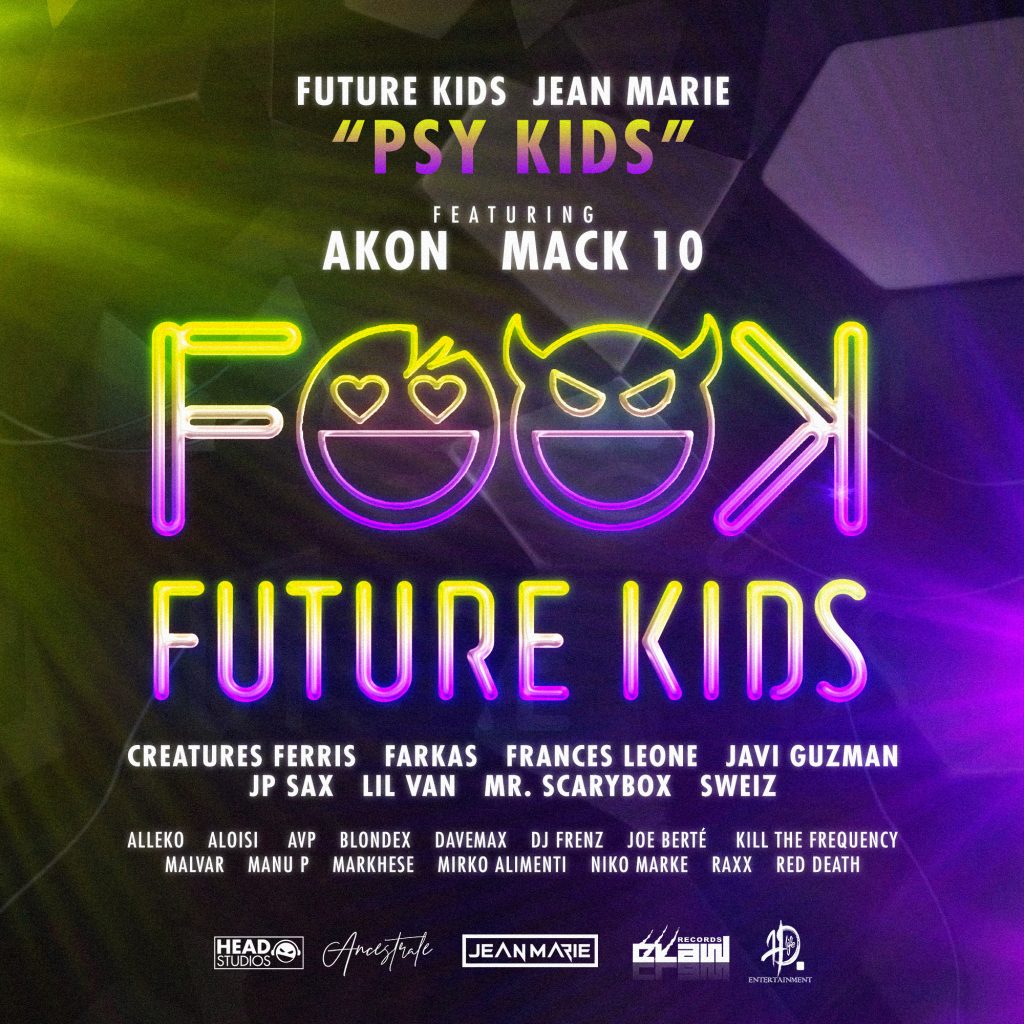 "FUTURE KIDS" is a different recording project from others, what does it mean for you to be part of it?
Being involved in the future kids is amazing, the concept is great and I get to know and learn many stuff during the whole process.
How important is the social component of the project for you?
Definitely important, Like I said, the future kids project is not just about the song and the artists behind it, to know more about the inspiring story behind the whole project is very important to me.
Leave a message to our readers: "Stream it! Stream it! Stream it!"